"Absolutely the best therapy I have ever had! Not only am I better, but everyone that works here really cares about my well being "
Apr 13, 2019
"Thank you PT Specialties and all you staff. I worried about how fast and fully I might recover from my accident. You guys far exceeded my Hopes and I'm sure that 100% return to normal is just around the corner - thanks to your care and committment! Thank you!!"
Sep 28, 2018
"Great practice"
Jul 09, 2018
"Great practice - I highly recommend them."
Jun 26, 2018
---
Client Success Stories: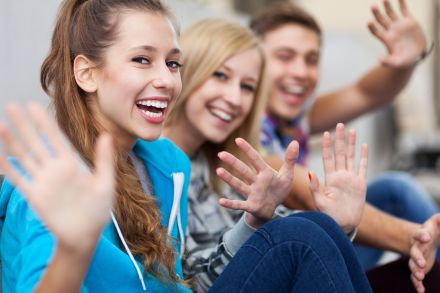 "Thank you PTS for helping me recover from my first ankle sprain; coming in here I was worried that my ankle would never be the same, but after a few months together I feel good as new!I especially appreciate how each session the level of strengthening got harder and harder slowly allowing me to heal, but also progress in strength/tolerance. All of the staff was welcoming and helpful too! I'm happy to be able to resume playing basketball thanks to your help..."
Robert B.
"When I first came home I had a lot of pain, Monica has helped significantly. My pain has gone down and I am able to do more now. I still have some slight pain but I feel it getting better. Thank you!"
Zachary P.
"Melissa did a great job helping me with my knees. I have had a 100% improvement she is very knowledgeable about what I was doing day to day that was hurting my knees. I appreciate all of her suggestions. Thank you."
Shoshannah R.
"Physical Therapy Specialties helped me tremendously. When we first started going to water therapy I could not walk or get around without my wheelchair. I now use my walker most of the time. The water therapy has built up my muscles more than I could ever imagine. The land therapy is also very helpful to me- very helpful. I can't imagine another physical therapy that is so one on one. Every single person who works there is as nice as can be. I would recommend anyone to this water or land therapy. I hope one day that I will be able to walk again with just the aid of a cane. I thank everyone at Physical Therapy Specialties so much."
Rebecca D.
"I have experienced improvement in knee mobility with each treatment. The staff listens to my concerns and then gives me exercises to continue my improvement. After a few weeks my pain has been greatly reduced and movement has increased. My visits have been a real blessing to my overall daily abilities."
Teri F.
"I recently had knee surgery. I started with land therapy with Jane and after a short couple of weeks the pain was gone. Pool therapy has been most beneficial. Now I can walk without pain, go up and down stairs without pain. I can step into the shower & especially get in and out of my car pain free. It's been a great experience."
Denise V.
"It has been nine weeks since I had a total knee replacement. It has been an intense ride, but Physical Therapy has helped me so much. I have been encouraged, challenged, and informed. The minute an exercise gets easy, it is replaced with something harder. Also, my form is corrected so I don't develop bad habits. I am stronger and my gait is improved. Every week I discover new things I can do. I can't imagine where I would be right now without P.T. I love Monica, Ida, and Girogia!"
Jan V.
"In the beginning I thought I would never get back to my normal routine, but they proved me wrong. I am grateful for all of the help that Karen and Stephen gave me and for all of the great suggestions for keeping me in good health. Thank you so much!
Cheryl A.
"I had injured my S.I. joint and was anxious to strengthen that area with P.T. I was amazed how they knew how to get one muscle to work against another to realign my sacrum and hip. My therapist, Jane was awesome and listened very attentively to details of my symptoms. She had the right touch to loosen sore spots. She was also up to date on the latest techniques to speed my recovery. I would definitely go back again."
Louann T.
"I have seen steady improvement as a result of therapy. Walking has gotten easier. My foot is slowly getting more flexible. Pain has reduced and my endurance has increased. Karen is awesome."
L.E.
Pleasanton, California
"Physical Therapy has helped me with these: I live with much less pain. Taught me valuable exercises to strengthen my muscles and help me have control over my discomfort. PT helps me NOT have to take medicine on a regular basis. It (PT) gives me the tools to feel better. I learn how my body works so I can avoid pain. Physical Therapy has changed my life for the better."
J. Nibert
Pleasanton, California
"I began to see changes 2 weeks into my sessions. I have been able to resume the activities that were previously difficult for me. I would recommend PT for anyone! I love it."
J.G.
"Before I wasn't able to lift my arm or do any everyday activity such as driving, typing, etc. without pain. Since, I have started physical Therapy, my pain had left due to all the treatment that was offered to me. This was a very successful recovery for me.
A.A.
"I am 3 months post L5-S1 fusion and decompression. After 6 weeks of therapy my fusion area is 150% and strong. I can sit without pain. I am pain free and able to move my toes. I am pleased to get comprehensive care thorough instruction, mobilization and individualized treatment to achieve total pain containment."
L. Armstrong
"Involved in a car accident, which caused significant back and neck trauma. Using combination of methodologies, PTS has been able to reduce pain threshold of impacted areas, improved range of motion, and functionality. I am impressed with the care/talent exhibited by the staff. Very flexible with scheduling and feel there was no loss in continuity/improvement when I saw a different Physical Therapist. All were excellent."
M.P.
"After just a few weeks I am feeling progress from the Therapy sessions. One of the biggest changes is that I'm now able to sleep or lay on my right side, which I have not been able to do for MONTHS. The mobilization or gliding treatments have made the most difference. Also, the prescribed exercises for home use are helping quite a bit. I have always been an advocate of PT and I pleased with the service here."
D. Medina
"Since coming to PTS I've started to take on some of the duties I used to do before the injury. Pain has decreased and my range of motion has increased. Stephen has taught me some really good stretches and strength-training exercises, which are helping out a lot... things are improving."
A. Laton